Episode 18: "List of Males, v3" -
Show Notes
Episode 1.18 -- "Caroline and the Ex-Wife"
Original airdate: March 28, 1996
Written by Amy Cohen and Michelle Nader
Directed by Tom Cherones
​
The fish are getting bigger! Samantha Powell joins us for a wild night in Vermont in episode 1.18, "Caroline and the Ex-Wife"! Grab a frosty Snapple (or Fruitopia, we don't judge) and your best flammable windbreaker as we discuss Dollar Store Tony Danza, the dubious origins of Jamba Juice, Six Feet Under: Passaic, and acceptable lengths to go for a really good cheesesteak. We're all friends of Mariska here!
​
​
​
​
​
Samantha Powell is a writer and prolific Tweeter. She writes about fashion often and movies and books on occasion although mostly she scribbles down thoughts about whatever happens to be rolling around in her head. Her writing has appeared at Complex, The Cut, The Toast (RIP), and Vulture. She has dreams of one day writing a book about the history of the handshake.
​
Social:
Twitter - @sdpowell1
We don't miss crowded NYC subways, but we don't NOT miss 'em, either...
"Three strikes and you're out!"
Thinking Women Choose Snapple!
It's electric, boogie oogie oogie!
Annie and her aspiring electrician brother Pete (Adam Ferrara):
Community Theatre in the City proudly presents
RUMORS
by Neil Simon
The Second Ex-Mrs. Del Cassidy and her fiancé Blair,
the future inventor of Jamba Juice:
Don't interrupt redheads while they're bonding!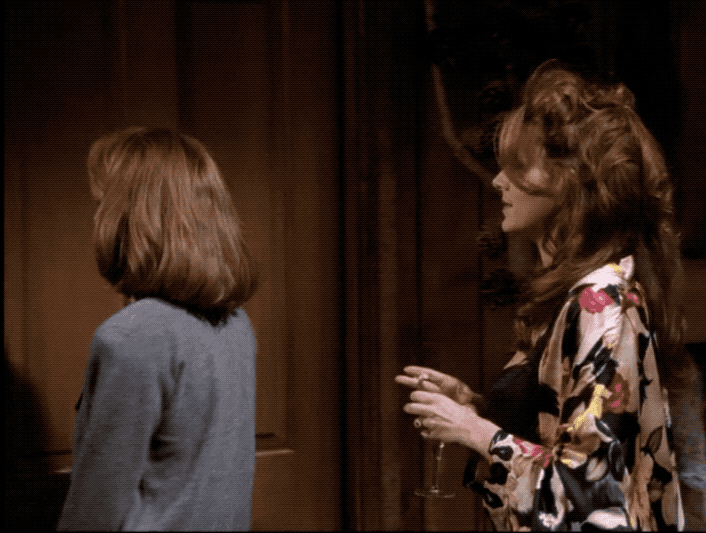 In the '90s, we only had two genders: flammable and oversized.
anytime I start to feel defensive
I remember cookies are expensive
What did bored adults do before smartphones, you ask?
A man of many gifts, that Blair...
It's your father's fault that the curse got placed
and the place got cursed in the first place!
Annie and Pete's parents, Lou and Angie Spadaro
(Joe Bologna and Candice Azzara):
The Apple Chompling Gang:
On second thought, we were too harsh on the jacket. She looks great! She always looks great!