Episode 19: "Floppy-Haired Safe Boys" -
Show Notes
Episode 1.19 -- "Caroline and the Movie"
Original airdate: April 4, 1996
Written by Bill Prady
Directed by Tom Cherones
​
Lights, camera… New Jersey! Margaret Lyons joins us as the gang gets ready for their close-ups in episode 1.19, "Caroline and the Movie"! We get into the finer details of joke-shaped packages, maddening sitcom shenanigans, the eternal battle of "sunniness vs. grouchiness", close encounters with the Law & Order craft services table, and whether or not you should flash your celebrity crush. Don't forget the "good", good buddy!
​
​
​
​
​
Margaret Lyons is a TV critic for the New York Times, where she also writes the Watching newsletter. You can follow her on Twitter at @margeincharge.
​
There's a movie being filmed outside! The glamour of New York!
And the glamour doesn't stop there...
"Okay, you had me, and then you creeped me out."
Without sound, this is berserk:
This robe (kimono?) is fantastic.
Nothing like a thrilling B-plot!
This screencap really captures the true essence of background acting.
Blade Cannon, a.k.a. "swarthy-type guy":
They see me trollin', they hatin'...
Is this the most on brand Annie moment yet? Maybe!
"I can't work with these tongs." (This is also berserk without sound.)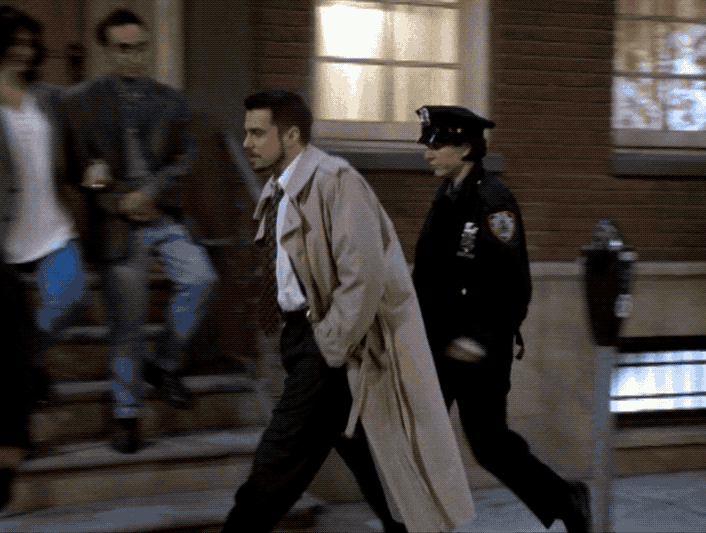 Annie proves Maria Louise Fanego wrong:
I love a great stage slap.
This episode is INFURIATING to the Caroline/Richard 'shippers among us.
I mean, what is even happening here: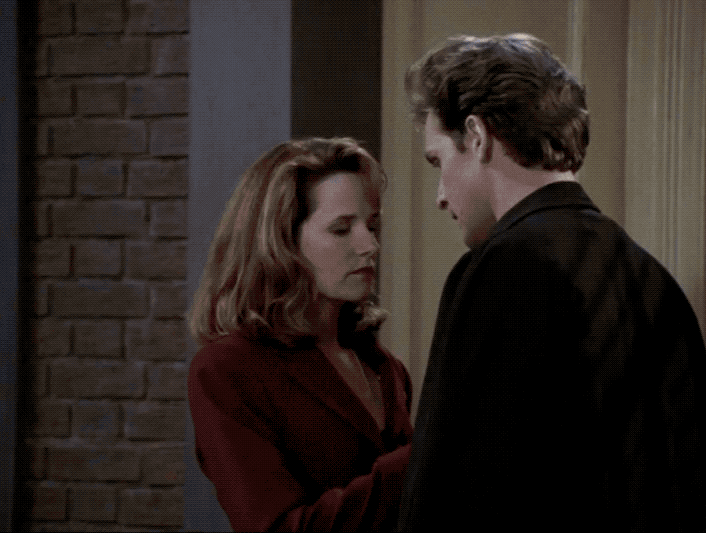 Caroline and Richard's lookalike replacements: