Episode 21: "B+ Episode of The Newsroom" -
Show Notes
Episode 1.21 -- "Caroline and Richard's Mom"
Original airdate: April 25, 1996
Written by Dottie Dartland Zicklin and Charles Harper Yates
Directed by James Burrows
Magnify! Things get "raisin nipple nuts" as Kent Carney and Loren Cline join us for episode 1.21, "Caroline and Richard's Mom"! Dab on some guacamole and kick off your shoes as we go in for the works — Aaron Sorkin doppelgängers, poodle toenails, romantic moments at a Chili's Too, rollerblade wheel hygiene, Emmy-worthy moments for Malcolm Gets, and some upsetting news for anyone who didn't collect Beanie Babies as a child. If a stripper can do it, you can too!
​
​
​
Kent Carney is a comedian from Louisville, KY, where he's spent eight years co-producing and performing with the comedy troupe Character Assassination. You can see him on the web series Bagged And Bored and hear him jabber about movies on the podcasts We Watched Watched Watched This Movie and Killscreen Cinema.
Loren Cline is a denizen of Louisville, KY, and a software developer with a penchant for talking too much about pop culture. You can hear her practice this hobby on the podcasts We Watched Watched Watched This Movie and Killscreen Cinema.
​
Kent Carney and Loren Cline!
Annie's shirt: "like an Animal Collective album cover"
Enter Natalie Karinsky, a $50 tipper...
Just pretend the line is "SPREAD 'EM, ASSHOLE!"
"Are you two--" "Windshield wipers?"
Hair * Eyelids * Chins * Pedicures *Nostrils * Poodles * Toenails
"The Fifty Shades of Grey of Pedicures"
"Give your mommy a kiss!"
We did say this should've been Malcolm Gets' Emmy submission...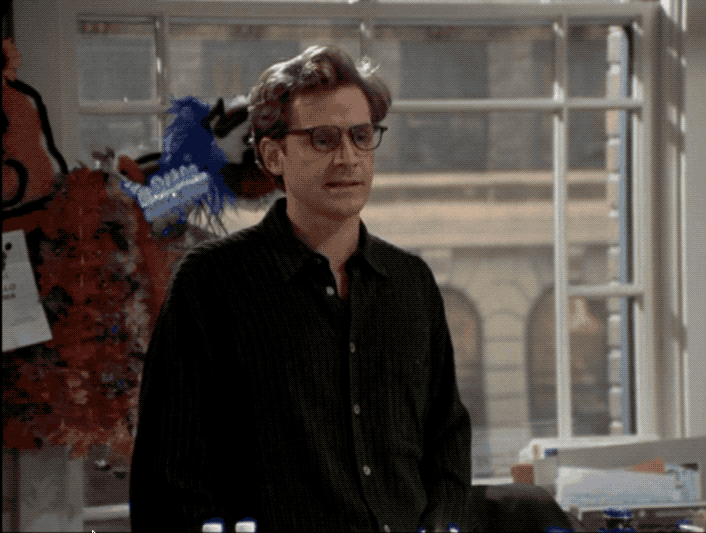 Why is Charlie the only one who cares what Del is up to?
What Del's up to: getting addicted to spa treatments thanks to
Dollar Store Carol Kane!
We all love this jacket, even though it's flashy by Caroline's standards!
Why can't NBC create a convincing NBC???
What is a fake NBC without a fake Aaron Sorkin?
Charlie in disguise... with glasses!
Ratzenbergers gonna Ratzenberger!
The Caroline/Richard 'shippers would just like to say: AHHHHHHH
No, seriously, give the man an Emmy already.
Gives all new meaning to "guac is extra", doesn't it?